Outpost Kicks off July
We've always got something going on at Outpost, you know that by now. But this week? You should've been there.
Things kicked off with a yoga and cocktail session on the East Bushwick rooftop. Partnering with Dasha from Sputnik Yoga, members were treated to an intense yoga session followed by delicious cocktails provided by Deep Eddy Vodka.
Of course, who could forget our biggest birthday bash of the year? Members celebrated July 4th with a barbecue and foosball tournament at the East Williamsburg house, partying all the way to the waterfront to catch a beautiful view of the Macy's fireworks display.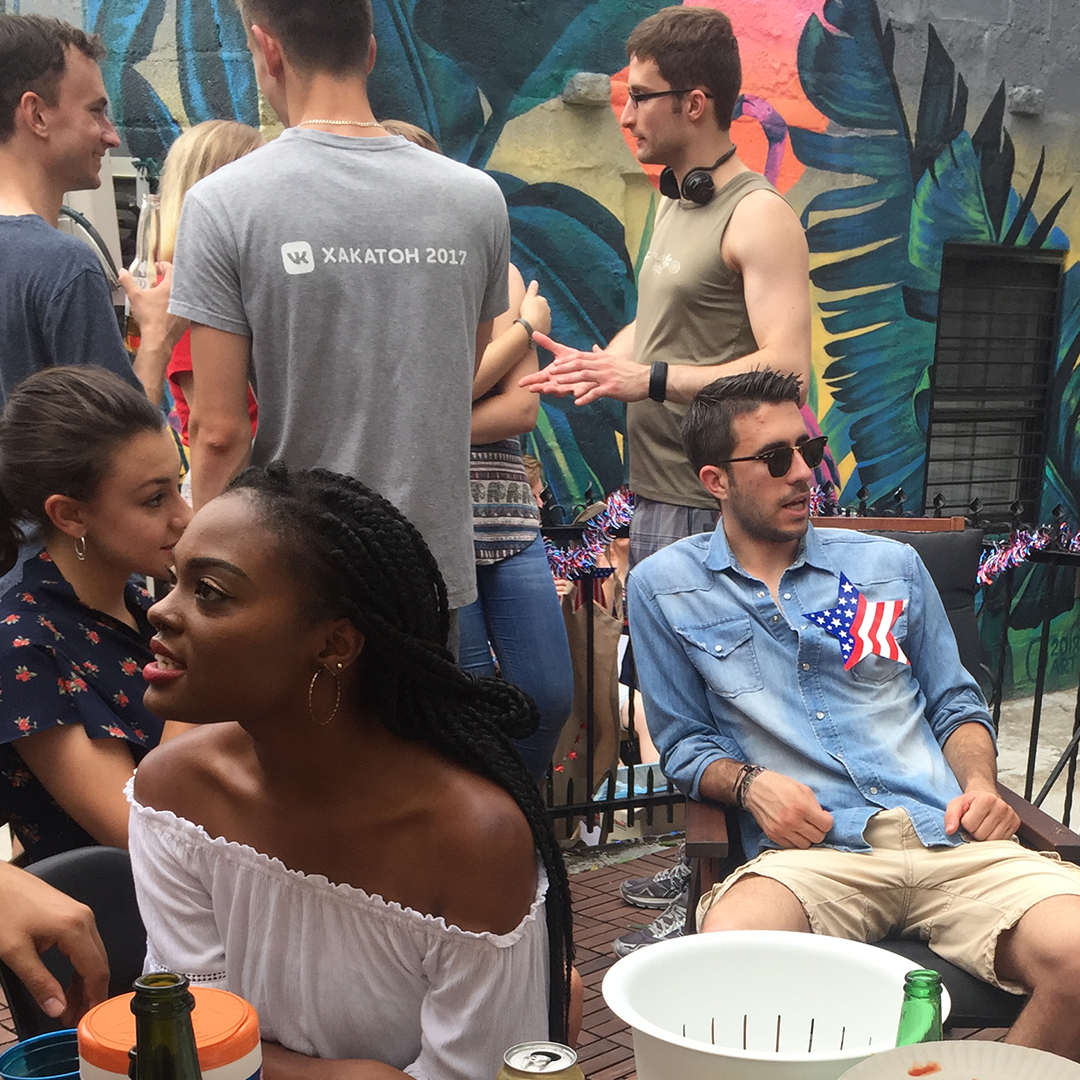 And while it technically didn't happen last week, we're still reeling from the incredible performance by East Williamsburg House Leader Ammon Swinbank and Benjamin Schnake Galvez! Check out the videos we just received from their performance at the East Williamsburg Barbecue!
Like always, you can request to join our Facebook Group to keep up with our future events and happenings!
---